"One of the great things about travel is that you find out how many good, kind people there are."

                                  ~ Edith Wharton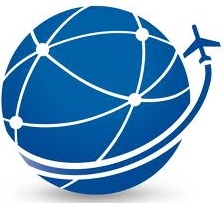 "Thank you so very much for planning such a wonderful trip to Italy.  You're simply the BEST when it comes to planning a trip.  Everything was perfect.  We saw beautiful places, ate delicious food, and laughed a lot with wonderful friends.  I'm still talking about all the special things we did.  Thanks for taking such good care of me."                                                                                                   Bertha H.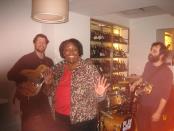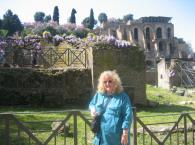 "Thank you for planning such a wonderful trip to Italy.  Your attention to detail and thoughtfulness is amazing.  I had an absolutely wonderful time!"                                Colleen C.

"Another wonderful trip!  Everything was great -- hotels, meals, tours, and of course, our very own tour director!  I look forward to many more trips!  Thank you for everything!            Ginny M.

"You are a fabulous tour director.  We loved our tour of Italy.  It was fun, wonderful, and overall delightful!  Thank you!  Thank you!                                      John & Lucy W.

"Thank you so much for all the time, energy, and effort you put in to organizing our Italy trip.  You did a fabulous job and everything was perfect!  It was great having you as our personal tour guide.  I learned a lot and loved every minute of it.  Thanks for making it such a fun trip.    I enjoyed getting to know everyone, all the laughs, good food, and of course, all the sites of Italy.  Thanks again for everything you did."                                     Karen P.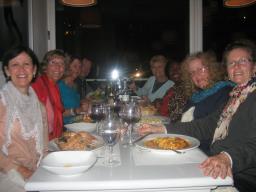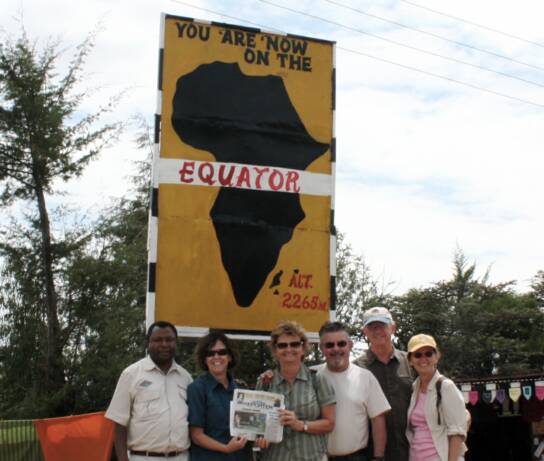 "On our safari to Kenya, we crossed the equator in the town of Nanyuki, visited the border into Tanzania, sighted many animals, toured a Samburu village, and donated school supplies during a visit to a Masai village school. A special thanks to Thayer Tours for arranging this superb trip!"                                                     Carolyn & Richard T.

"We received your Kenya Safari video, and it was wonderful.  I think you missed your calling in life.  Thanks again for organizing this trip to Kenya.  It was quite an adventure for us!"                                      Susann & Don

"I want to express my appreciation for all that you did to make our visit to Costa Rica possible.  It was so much fun and we loved getting to see so many different parts of the country.  We're very lucky to have done that!  It was a very special trip for me."                                                                                                                                             Kaitlyn T.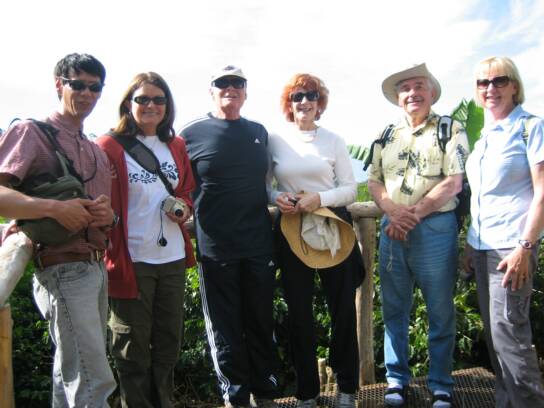 "Our trip to Costa Rica was the most fun I've ever had!"                                                                              Diana W.

"Muchas gracias for a wonderful trip to Costa Rica.  You are an outstanding and born tour guide who, together with a congenial travel group, made this my most memorable and exciting trip.  Thank you, thank you!"                                                                          Hannelore S.

"Thank you for guiding us on a wonderful

our of the Canadian Rockies.  We enjoyed traveling  with you and we look forward to traveling with you again in the future."                                                                          Carolyn & Tom C.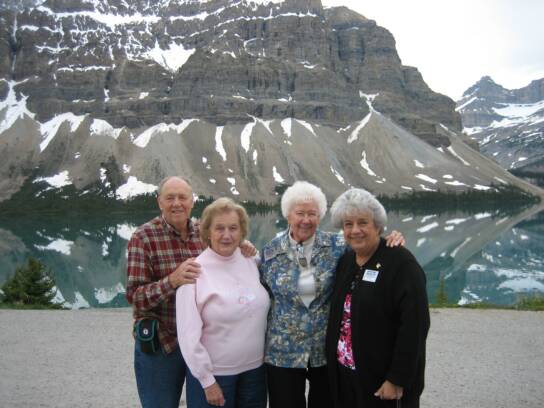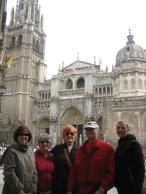 "Hola Patty,

Gracias for a lovely and adventurous

trip to Espana.  I enjoyed everything.  Your organization and execution of travel plans were suberb."                                  Arlene B.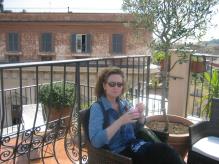 Hey, Patty, you're the best!!    Kim C.

"Thank you for the great job of escorting us on our 'Planes and Trains of the Pacific Northwest' tour.  You did an excellent job and handled the delays and changes so smoothly.  We look forward to traveling with you again soon."                                                                                                                Roger & Diana L.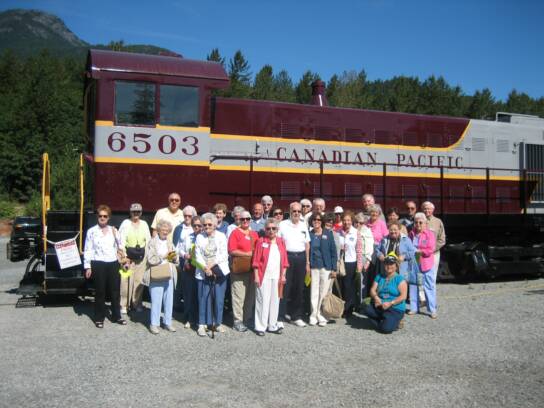 "Terri and I wanted to thank you for a truly great time on our recent trip to Kenya.  Everything went without a hitch and knowing all the coordination you had to do was incredible!  Well, maybe seat 19E was the only snag, but it worked out in the end thanks to your gracious offer to switch with me.  Albert was such a wealth of knowledge and really made the time with him fun and educational.  Both hotels in Istanbul were excellent and gave us different aspects of the city.  Again, thank you for everything!"              

                                                        Mark and Terri M.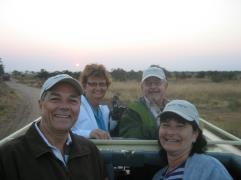 "We left in the hours between two days, wondering what was ahead of us.  The days following were filled with the culture of Spain, vibrant cities, rustic villages, palaces and cathedrals -- timeless masterpieces, and the marvels of Antoni Gaudi.  The specialties of local eateries rounded out our full and busy days. 

    Patty, you provided every ingredient for a perfect adventure.  We returned in the hours between two days.  Our minds and hearts filled with magnificent images of Spain.  We enjoyed traveling with you and getting to know you.  Until we meet again."                                                                                                     Frank and Joyce

"Gale and I can't thank you enough for leading such a wonderful adventure. . . we especially enjoyed the tapas, wine, and conversation with you.  Your expert planning gave us the opportunity to see and experience so much of Spain . . .Thank you again! ... We hope to travel with you again some day."

                                                  Michael and Gale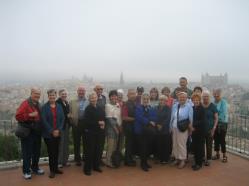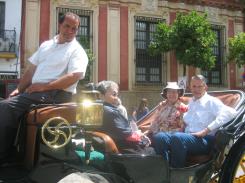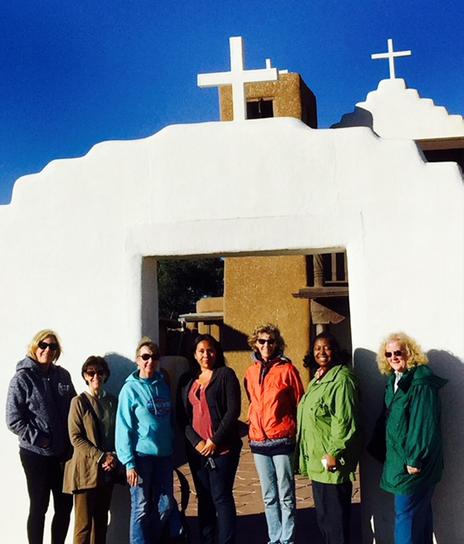 "Thank you so much for planning a wonderful trip to New Mexico.  We appreciate the thoughtful way you plan our trips to meet the different interest and needs of the people and their travel speed.  You always do such a marvelous job."

                                                                                      Bertha H.

"Thank you for the wonderful trip you created for us to New Mexico!  I learned a lot, saw beautiful scenery and lots of beautiful art, galleries, museums, delicious food, etc.  and enjoyed everything with a great group of funny people.  Thank you again for putting together such a fabulous trip!"

                                                                                      Karen P.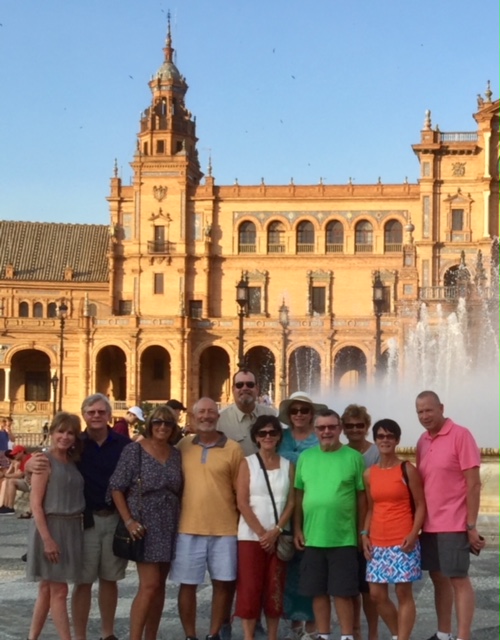 "We're now back home with happy memories of Spain and  the awesome trip you planned and executed flawlessly.  What a nice group of wine enthusiasts it was!  My hat is off to you for your skills as a tour director.  Your knowledge of the area and history is what really stood out as a highlight for us.Thanks again for a great trip!         

                 Layne & Lori B..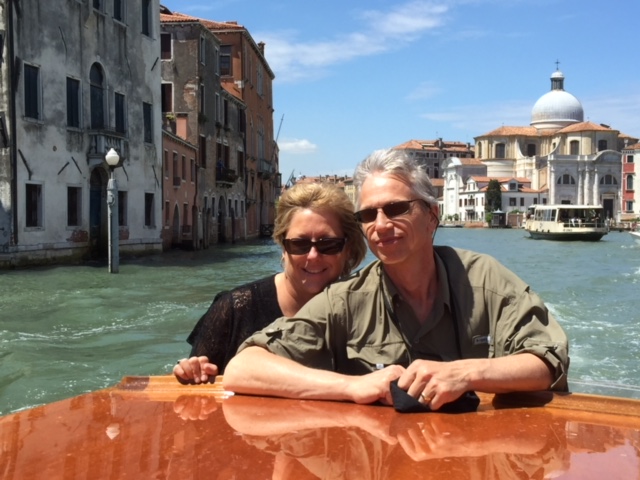 "We loved our tour of Italy!  You are so organized, talented, knowledgeable, interesting, and great at leading tours! It was the perfect mix of fun, food, wine, history, sightseeing, shopping, and learning."         Lori & Billy T.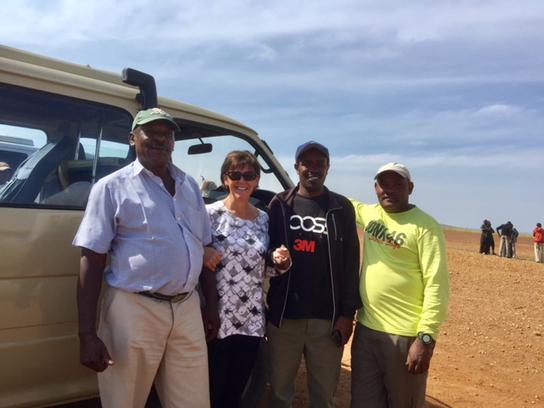 "Awesome describes you and this tour!  Thank you for making our trip to Africa amazing, crazy, and indescribable beyond belief!  Nothing we could have done would have been bigger, better or more spectacular.  This was way more than I could ever have expected.  I love Kenya!"

                                                                  Sheila

"I could not have had a better tour director!  Your patience, kindness, and organization are awe inspiring and much appreciated.  Many thanks!"                                                                     Sherry